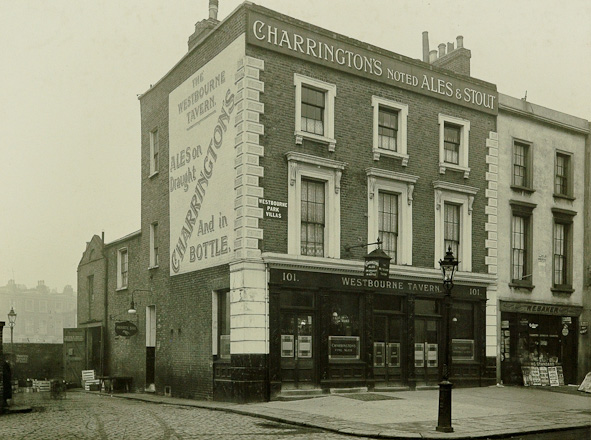 Our evening menu is available every day with a Lunch menu Friday to Sunday.
~ Starters
West Mersea Rock Oysters with Shallot Vinegar and Lemon £2.90 each
½ Pint or Pint of Prawns with Aioli & Lemon £6/12
Baby Gem, Tomato, Avocado, Olives and Red Onion Salad £6.00
Chicken Liver Pate with Cornichons & Toast £6.75
Roast Vegetable Salad (Veg) £7.95
~ Brunch from 11 am – except Sunday
Smoked Salmon w Beetroot, Baby Spinach & Lemon Dressing £8.50
Smashed Avocado with Chilli, Lime, Coriander on Toast £7.50
Eggs Benedict with Ham or Spinach £8.00 or Royale £9.00
~ Main Courses
Cannellini Beans, Cabbage, Potato, Carrots Stew (Veg) £7.00
Char Grilled Lamb Chops with Cous Cous, Harissa & Raita £15.95
Pan Fired Fillet of Sea Bass w Put Lentils, Spinach & Olive Tapenade £16.95
Westbourne Fish Stew £15.95
Cumberland Sausages with Mash Potato and Red Wine Jus £7.50/10.00
Linguine with Hand Picked Crab, Tomato Sauce and Parsley £10.00/14.00
~ Desserts
Sticky Toffee Pudding with Vanilla Ice Cream £5.50
Pear & Apple Crumble with Vanilla Ice Cream £5.95
Chocolate Brownie with Ice Cream £5.95
Cheese Plate, Chedder, Blue Cheese & Brie with Oat Cakes & Chutney 8.95
Our menu changes daily according to what is fresh from our independent suppliers.
We also have a tapas bar menu of smaller dishes.
If you have special dietry requirements please call in advance and we will do our best to provide suitable dishes.